Kent Test results for 2017 now available by primary school
Mike Thompson
27th November 2017
We've just added data on Kent Test pass rates in 2017 for every primary school in Kent. Here's an example: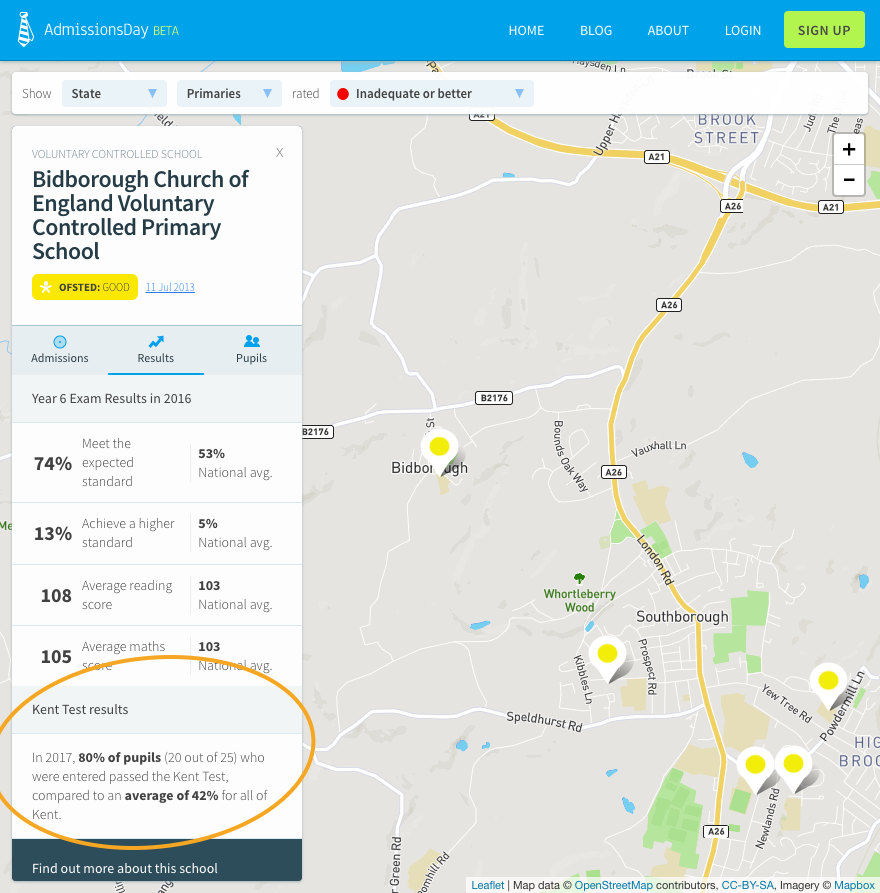 Of course, schools are not supposed to coach students for this exam, so, assuming schools are sticking to this, the scores are likely to be more of a reflection of the intake or the time and money parents of children at the school have available to spend on coaching their own children.
The data was taken from this FOI request and its response from Kent County Council.
Explore Kent Test results, admissions and catchments near you
Enter a postcode, street or town to get started