How it works
Use our school guide and distance calculator to check your chances of getting in
Features
School popularity
Find out how many applications a school received for each place and how this has changed over time.
Check how demand has changed over time
Find out how many places were taken by siblings
See how offers were made for different preferences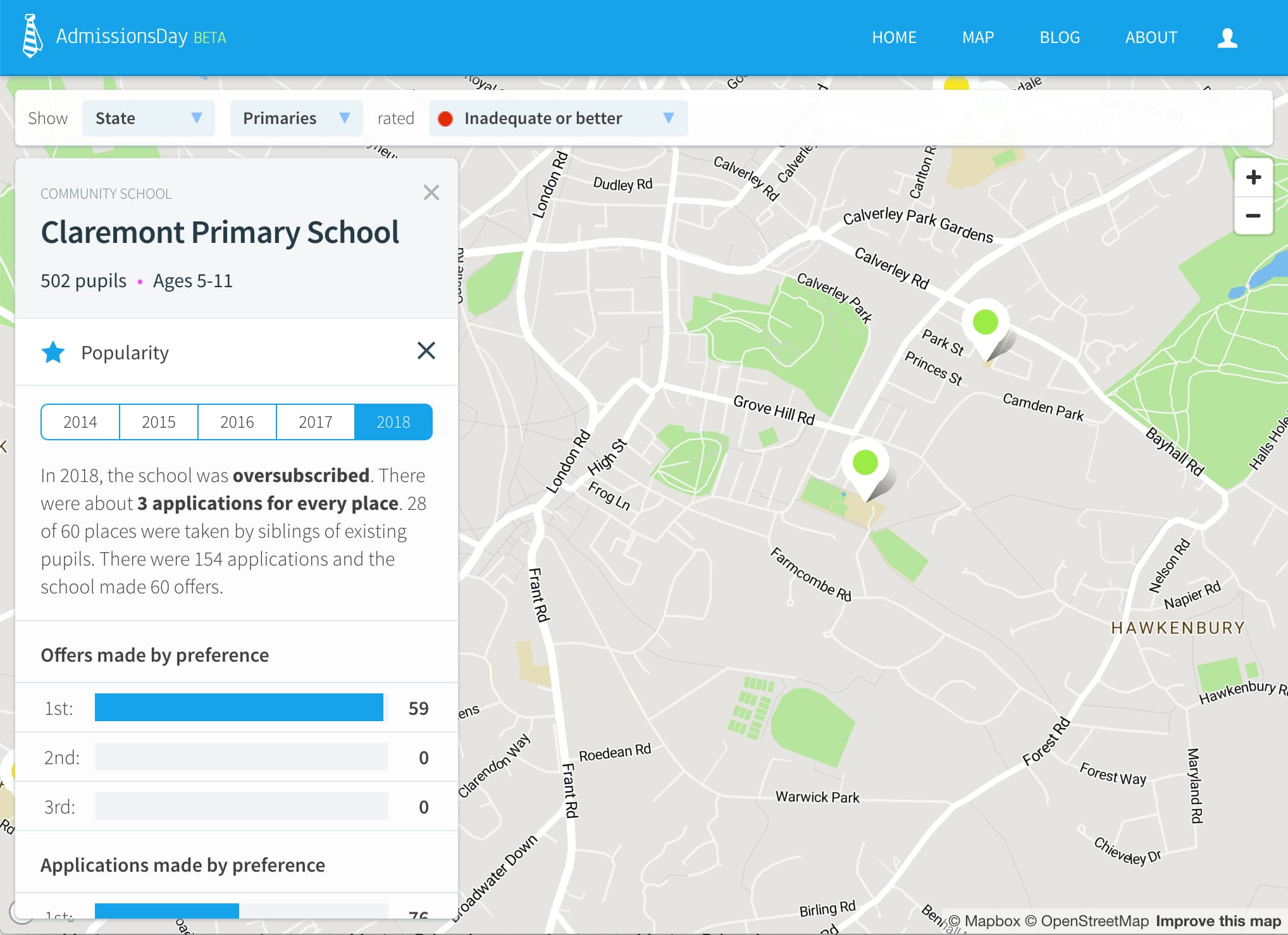 Distance calculations
Easily check the distance from a property to nearby schools. Schools that we know use walking distance to prioritise admissions automatically calculate the shortest walking route.
Automatic property to school distance calculations
Shortest walking route calculations
Change home location and the distance recalculates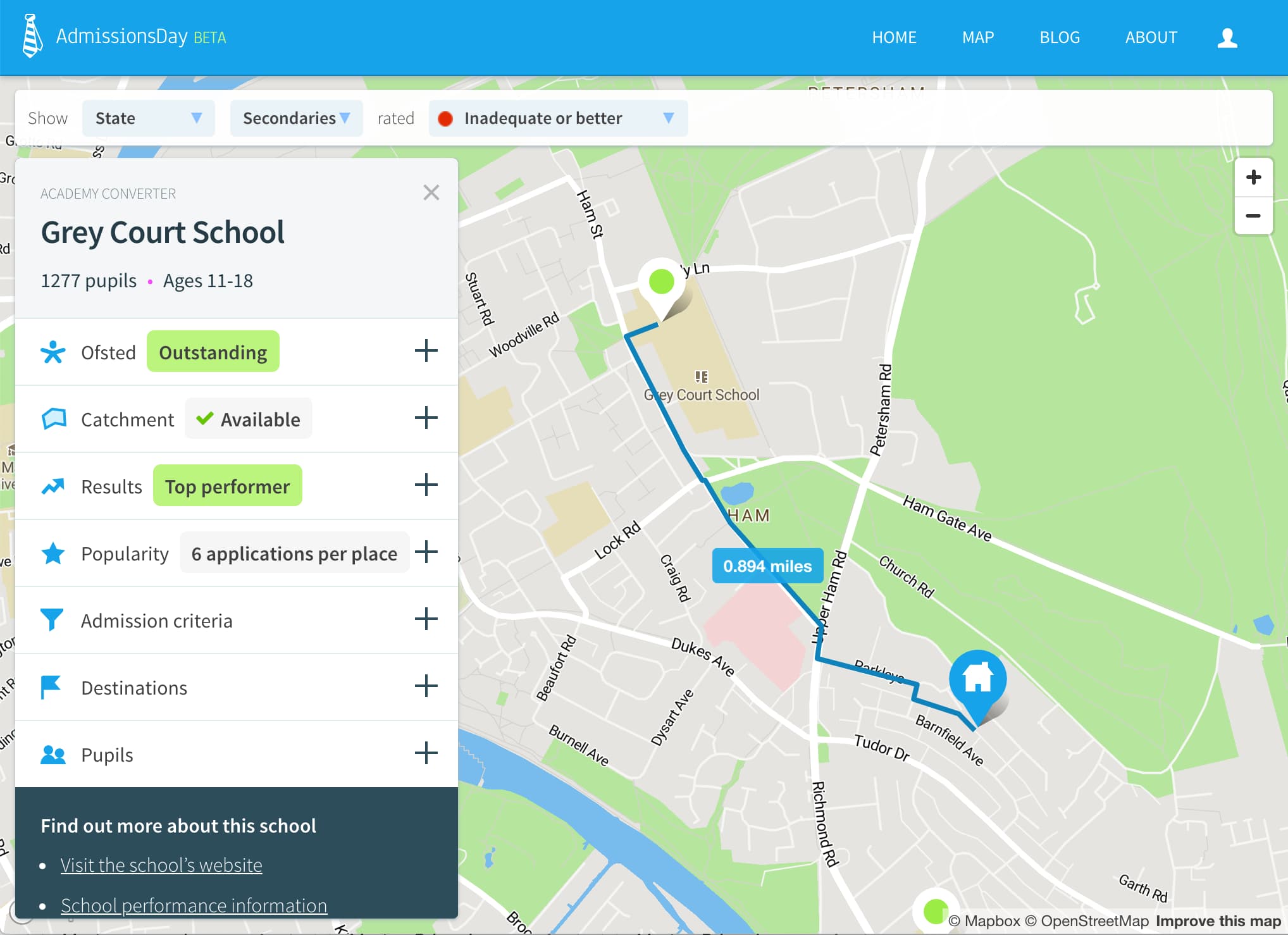 "Exactly what I was after - now I don't have to guess where our next home will be and stress all the way up to admissions day! Thank you!"

— Simon, London
Catchment area maps
Note: Catchment data is only available up to 2020 and for some areas.
See how a school's catchment area has changed over time. We use cut-off distance data from local authorities and schools to calculate the catchment area in a given year. Find out more in our guide to how catchment areas work.
See how catchments have changed over time
Check the shape of priority admission areas
Check catchment data availability before purchase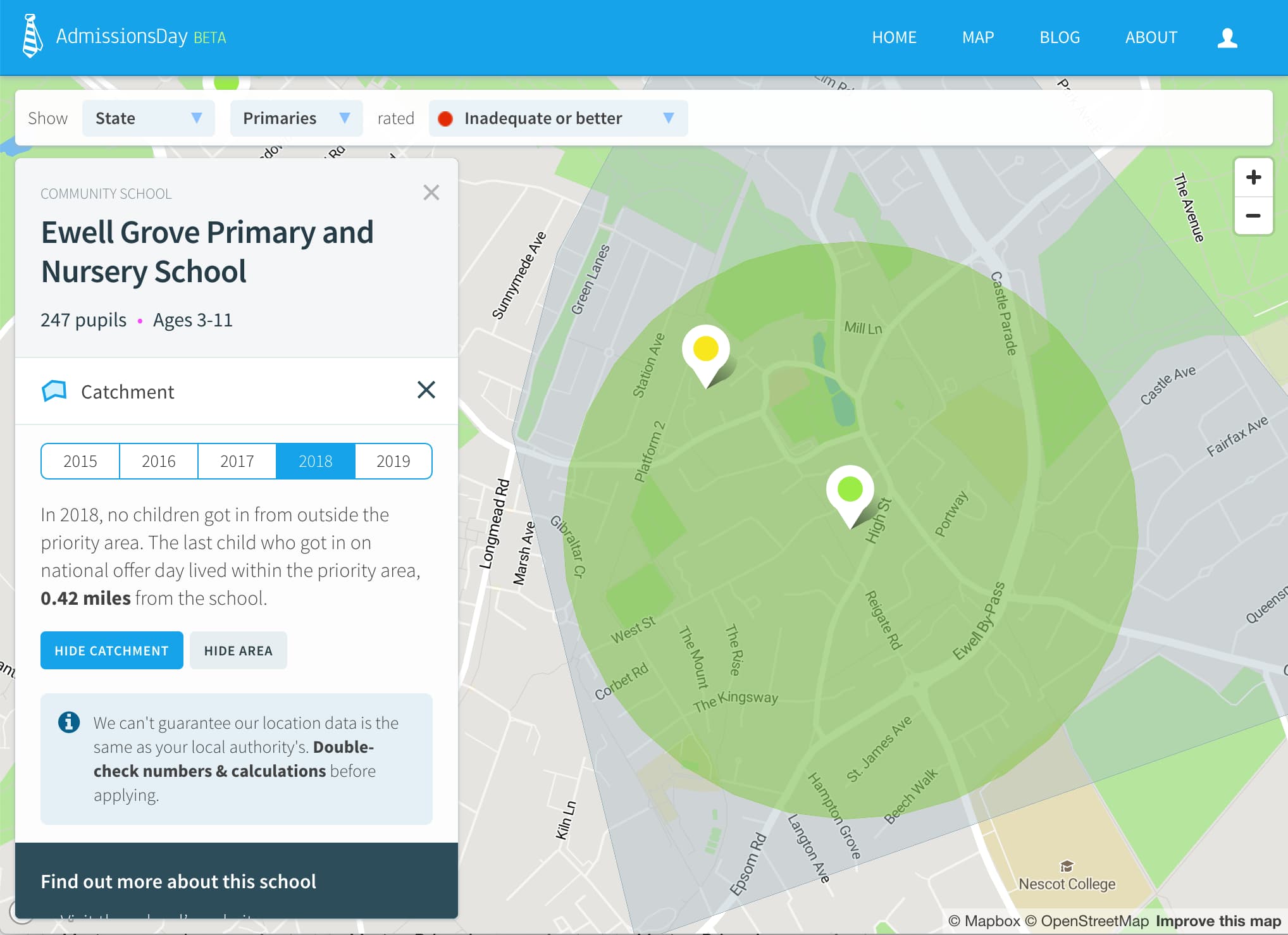 Exam result trends
Check how consistent a school's exam results have been over time.
See key results for KS2, GCSE and A-Level exams
Results are ranked relative to the rest of the country
Check results going back at least four years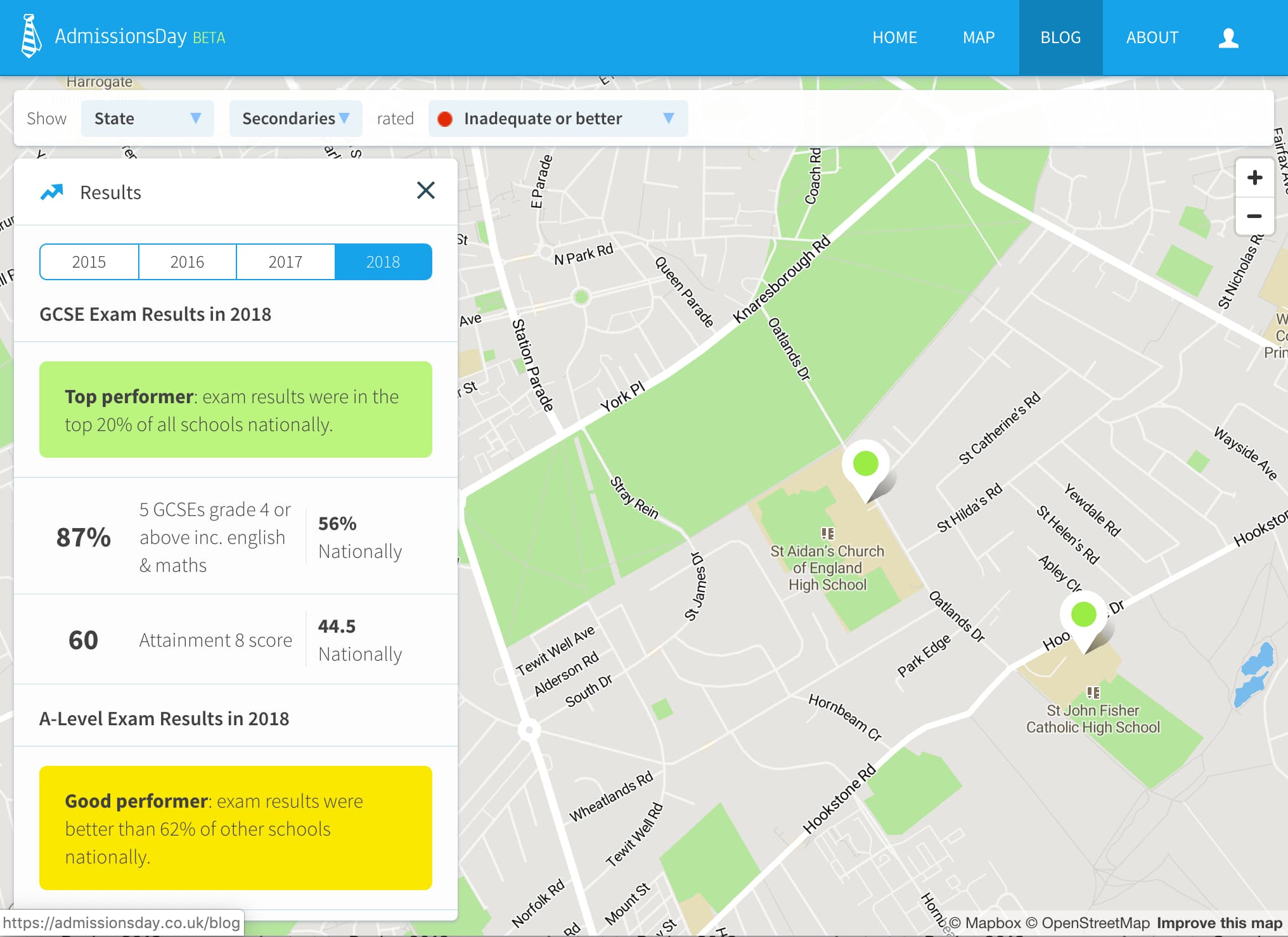 Sixth form destinations
See where sixth formers leaving the school in the previous year ended up.
Check the percentage that went to Russell Group
Find out how the proportion in higher education compares to the average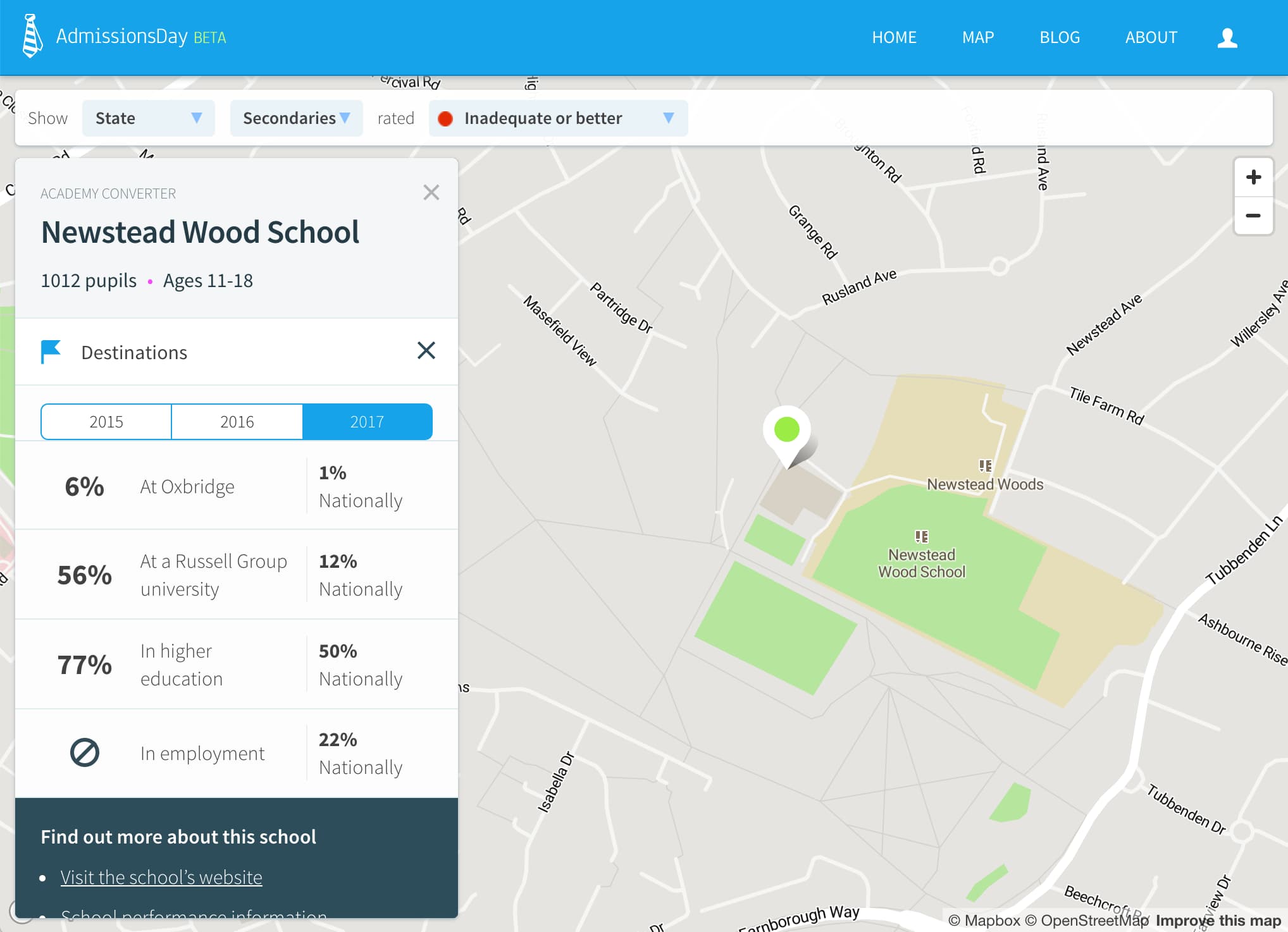 "I've just recommended your fabulous site to a bundle of school mums :)"

— Jenny, Greenwich
Data
We've spent thousands of hours collecting, cleaning and analysing data from multiple official sources so you don't have to
Official sources
We get our data from official sources such as Ofsted, the Department for Education and Local Education Authorities.
Frequent updates
Schools keep opening, closing and being assessed. We update our data every week to make sure we're showing the latest information.