Primary school admissions and catchment data added for Birmingham
Mike Thompson
1st May 2018
Birmingham is one of the most searched for areas on our website, so we're really pleased to add three years' worth (2017, 2016 and 2015) of catchment data for primary schools in Birmingham City Council to the site.
Here's a glimpse of it in action: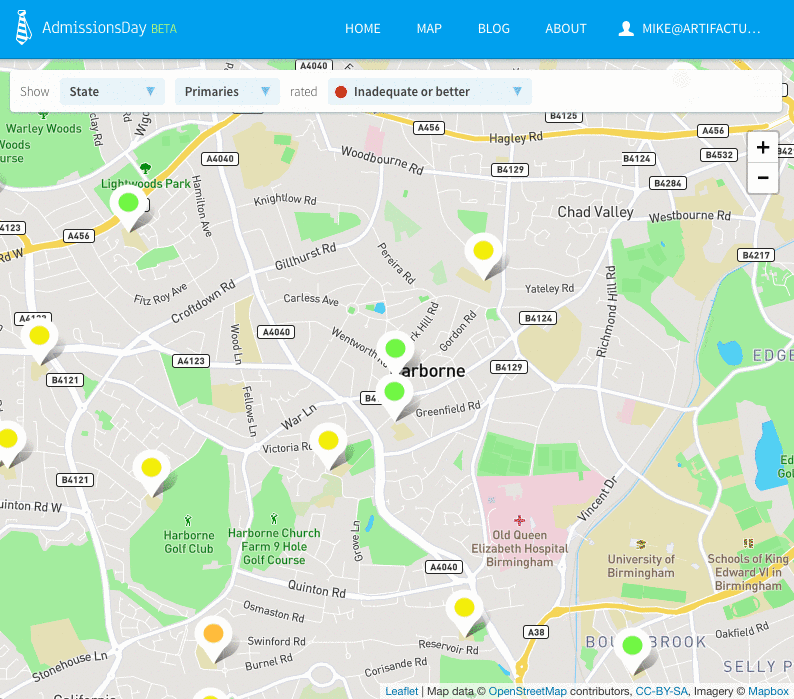 Catchments and historical data are only available for our paying customers, but 30 days for £4.99 is a pretty good deal, if we do say so ourselves :). Use the form below to start exploring the data.
Explore school admissions and catchments near you
Enter a postcode, street or town to get started