The Cranbrook School catchment area
Mike Thompson
18th September 2017
Cranbrook School is one of the most popular secondary schools in Kent, with parents willing to spend extra on houses and private tutors to increase the chances of their children meeting the academic and geographical criteria for getting in at year 7 or year 9.
At AdmissionsDay, we can't help with the academics, but we can help with the catchment. We've added data on the school's catchment area (we call it a priority admission area) into the website, so our users can easily see its extent and judge whether a property is in it or not.
You can access the details we have for Cranbrook School here.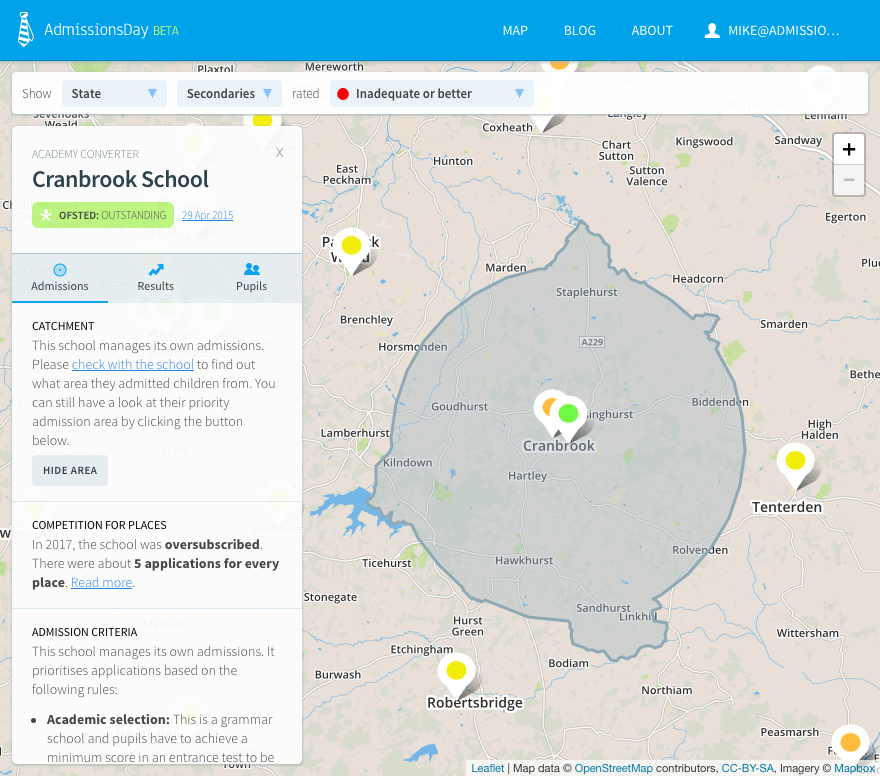 Email updates for property hunters
We're also considering setting up automatic property alerts so we can send users an email when a new property matching their criteria comes onto the market within the catchment. If you're interested in this, send us an email to let us know.
Read more
Interested in schools in Kent? You might like our guide to how primary school admissions work in Kent.