We've added Surrey primary school admissions and catchment data to the site
Mike Thompson
17th September 2018
Surrey has been one of the most popular and researched areas on our site, but we've only recently developed the capability to calculate and display its catchment areas. So this week, we've launched data for 2018 and 2017 admissions for primary schools in Surrey.
A good proportion of schools in Surrey—including in Guildford, Godalming, Woking, and Leatherhead—prioritise applications from children for whom it is their nearest school. This rule leads to these schools effectively having fixed areas from which they prioritise admissions.
We generate these areas automatically and then combine them with information on the last distance offered to an applicant in the previous year to figure out what each school's historical catchment area was.
Here's what it looks like: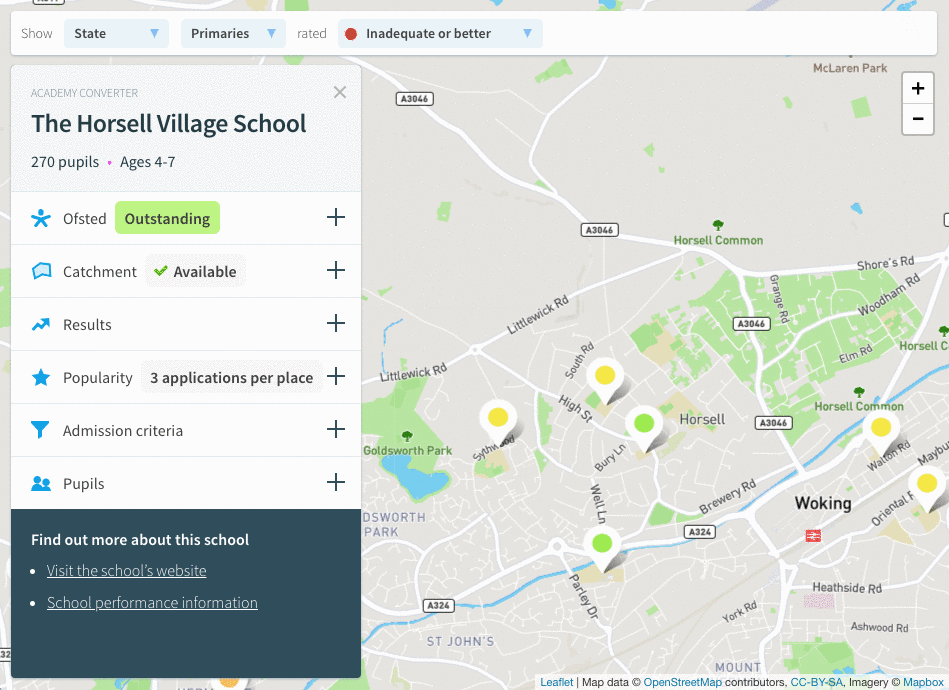 Please note that while we try very hard to make our catchment data as accurate as we can, it is still an approximation, as we may have different school location data from local authorities.
Explore school admissions and catchments near you
Enter a postcode, street or town to get started